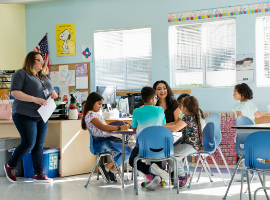 Afterschool Programs
Camino Scholars works with K-8 students through innovative math and literacy skills-building programs. Through immersive tutoring and individualized learning plans, on average, over 90% of students will improve their reading proficiency by two grade levels over the course of an academic year. With 20 site-based educators, students are never far from the support they need to achieve academic excellence. Free education services are offered right where they live, in-person at our Academic Support Centers. Help create more educational opportunities!
Distance Learning
A robust distance learning program brings the classroom home through teleconferencing, virtual homerooms, and a curriculum of over 40 master courses. Families of enrolled students also receive support in the form of software training or loaned equipment for those without access to essential technology. A PSHH educator is never far away to help if additional training is needed or if there are technical challenges.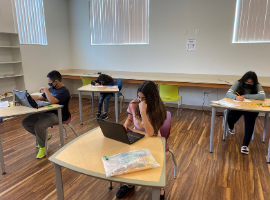 Academic Support Centers
Located throughout San Luis Obispo and Santa Barbara counties, our centers provide afterschool support to over 400 students per year – and thanks to generous gifts from foundations and private donors, remain free of charge. Academic Support Centers are open in the afternoon and very often even when school is not in session to provide additional places to explore and learn. They are welcoming places were students can use equipment and resources, find a quiet place to study and very often find a snack!