Press Releases
Peoples' Self-Help Housing Receives $20,000 Grant for Resident Empowerment Project
Posted on 02/14/2019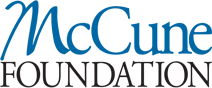 San Luis Obispo, Calif., February 12, 2019 – Peoples' Self-Help Housing (PSHH) is excited to announce they are a recipient of a $20,000 grant from the McCune Foundation to support its efforts in empowering low-income residents to become advocates in their communities.
Through PSHH's Community Building & Engagement Department, full-time staff encourage and guide residents in taking an active role in enacting positive change in their neighborhoods. Some of the previous successes have been facility improvements at a local park and addressing dangerous traffic situations on public streets.
"Residents living at our rental properties want to be positive change-makers in their own neighborhoods," said PSHH President & CEO John Fowler. "With the financial support provided by the McCune Foundation, we are able better support these desires to be influencers in helping their own communities thrive."
In addition to building beautiful and quality affordable rental housing, PSHH remains with the development as the property manager to offer caring on-site managers and maintenance staff in addition to a variety of supportive housing programs like the resident empowerment initiative, educational programming and other social services.
The McCune Foundation grant will support the standardization and formalization of the Resident Leadership Program as well as short-term and long-term efforts and goals for the program.
About PSHH
Founded in 1970, PSHH is the largest nonprofit housing developer on the Central Coast and has the mission of building affordable homes and providing site-based services that offer opportunities to change lives and strengthen communities. PSHH serves low-income working families, farmworkers, seniors and veterans and provides welcoming environments for the formerly homeless and those living with disabilities. It also promotes homeownership through a "sweat equity" program that has seen nearly 1,200 homes successfully constructed. PSHH has a presence in San Luis Obispo, Santa Barbara and Ventura counties, manages over 1,800 rental units, and employs nearly 200 staff members. For more information, please visit www.pshhc.org, email info@pshhc.org or phone (805) 781-3088.