Peoples' Self-Help Housing Promotes Griffin Moore to CFO
San Luis Obispo, Calif., April 2, 2019 – Peoples' Self-Help Housing (PSHH) has promoted Griffin Moore to Chief Financial Officer.
Moore, a resident of Los Osos, holds a Bachelor's degree in Finance from the University of Missouri and, on joining the affordable housing nonprofit in 2013, brought with him 8 years of experience in the hospitality industry as a Financial Analyst and Assistant Controller.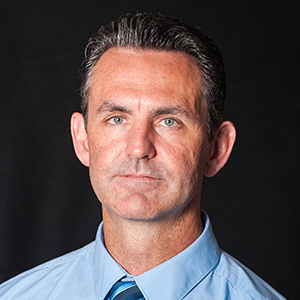 Griffin Moore is Peoples' Self-Help Housing's new Chief Financial Officer
"Griffin has a thorough understanding of our operations and a natural gift for articulating our strategy and mission to investors and partners alike," said John Fowler, President and CEO of Peoples' Self-Help Housing. "As a CPA myself, I deeply appreciate how Griffin is able to make complex financial information digestible and clearly communicate that to our board and leadership." 
Moore will oversee fiscal strategy and help drive financial planning for the organization, which is the largest nonprofit housing developer in the region. PSHH has annual revenues of almost $16M and holds just over $72M in assets. The 49-year-old nonprofit owns and property manages 52 developments in the Tri County area and is soon to break ground on a new corporate headquarters in San Luis Obispo.  
A San Francisco native and outdoor enthusiast, Moore enjoys surfing, biking and hiking and prior to beginning his career in finance, played minor league baseball for the Kansas City Royals. His life-long love of the game is now expressed by spending time at the ball park with his family, coaching local youth teams, and rooting for the LA Dodgers.
About PSHH
Founded in 1970, PSHH has the mission of building affordable homes and providing site-based services that offer opportunities to change lives and strengthen communities. PSHH serves low-income working families, farmworkers, seniors and veterans and provides welcoming environments for those living with disabilities. It also promotes homeownership through a "sweat equity" program that has seen nearly 1,200 homes successfully constructed. PSHH has a presence in San Luis Obispo, Santa Barbara and Ventura counties, property manages over 1,800 rental units, and employs nearly 200 staff members. For more information, visit www.pshhc.org, email info@pshhc.org or phone (805) 781-3088.
###
Media Contact: Communications Department communications@pshhc.org (805) 548-2340