In the News
Affordable housing project for Santa Maria seniors to break ground in March
Nathalie Vera, KCOY-TV on 02/19/2019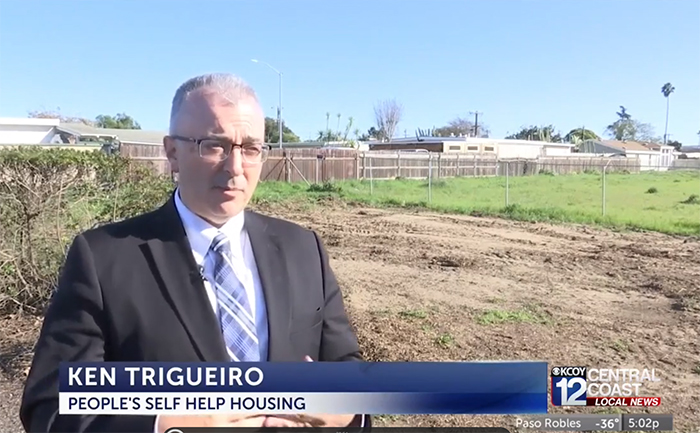 See original post and watch segment at KCOY
Seniors could pay $500-$700 in rent
SANTA MARIA, Calif. - Construction for a Santa Maria senior housing project begins next month. The 40-unit Sierra Madre Cottage near Bethel Lutheran Church is expected to open its doors in late 2020. 
People's Self-Help Housing Corp. is developing the complex on the vacant lot by Sierra Madre Avenue and South East Avenue. 
"The seniors that we usually try to help are many times on disability," said Ken Trigueiro, the organization's vice president. "They might not make much than $10,000 [a year], or so."
The complex will include 36 one-bedroom apartments and four two-bedroom apartments. 
Trigueiro said residents will pay on average $500 to $700 in rent.
People's Self-Help Housing is currently working on securing the last portion of funding. 
"The only final piece is from the tax credit financing that we're going to be closing within the next two weeks or so. Once that's closed, we'll be having a ground breaking by the middle of March," Trigueiro said. 
Bethel Lutheran Church has been working with People's Self-Help Housing on the project, which is 10 years in the making. 
Trigueiro said the construction cost of the project is approximately $9 million.