In the News
Guadalupe to get new, affordable farmworker housing
Keith Carls, KCOY-TV on 01/10/2019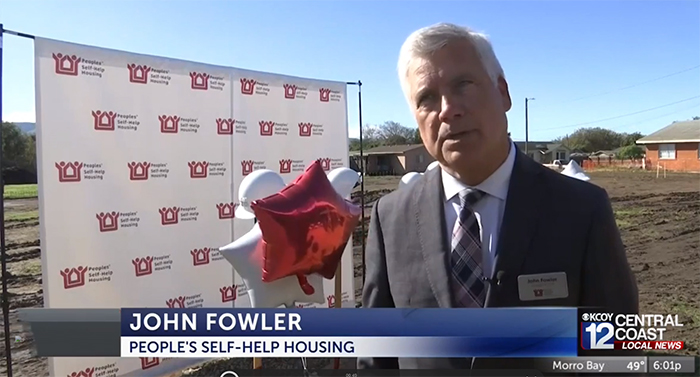 Video and original text posted on KCOY
Guadalupe Court project due in early 2020
GUADALUPE, Calif. - Peoples' Self-Help Housing of the Central Coast is celebrating the start of its newest affordable housing project in Santa Barbara County with a groundbreaking ceremony for Guadalupe Court in the city of Guadalupe.
Guadalupe Court is a two-acre development that will be transformed into affordable housing for farm workers and their families.
The new development will include 38, one, two and three bedroom rental units, outdoor courtyard, barbecue area, innovative playground and community center.
Funding partners include the U.S. Department of Agriculture, National Equity Fund, Chase, California Community Reinvestment Corporation and NeighborWorks America.
Development partners include CSA Architects, Civil Design Studio and Robert Andrew Fowler Landscape Architect.
Expected completion of the Guadalupe Court development is early 2020.