In the News
San Miguel CSD to consider rate hike at upcoming meeting
Lynne Schmitz, Special to The Tribune on 04/05/2018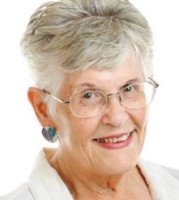 Originally from The Tribune
COMMUNITY COLUMNS & BLOGS: SAN MIGUEL SCENE
The San Miguel Community Services District will increase rates in the coming months. There has not been a raise for several years, which is generating a lot of discussion. There will be a series of informational meetings held starting at 7 p.m. Friday at the district office at the Fire Station, 1150 Mission St. The next two meetings will be held at 5 p.m. April 28 and at noon May 5. For information, call the office at 805-467-3388.
Caledonia Days
Caledonia Days and Car Show will be held from 10 a.m. to 4 p.m. April 14 at the Rios-Caledonia Adobe across from the mission. Step back in time through displays of an historic stage coach, Model A and T and other old cars, adobe making, Native American crafts, quilting, spinning and weaving and games your grandparents played. There will be a barbecue held by the Native Sons of the Golden West and sales of plants, antiques and collectable items. Visit the adobe museum and gift shop to purchase cactus jelly and Caledonia honey.
Sagebrush Days parade
There is still time to participate in the Sagebrush Days Parade and Peddlers' Faire on April 28. Deadline for entries is April 25. Help is needed to tend to the barricades and parade lineup that day.
The next committee meeting is set for 4:30 p.m. April 18 at the San Miguel Mercantile. For information, call Mike at 805-712-9120.
People's Self-Help Housing
Eight families received keys to new homes March 27 located on 11th Street that they built themselves over the past year through the Peoples' Self-Help Housing program. There are 16 homes under construction and applications are being accepted for 29 more here. Go to www.pshhc.org and click on "Housing-Home Ownership," contact the office at 3533 Empleo St. in San Luis Obispo or call 805-540-2446.
Calendar
At the San Miguel Senior Center, 601 12th Street (East). The road is under construction, but there is access to the center:
April 12: 6 p.m. community potluck – bring a dish to share.
April 13: 6:30 p.m. community bingo.
Go to to www.discoversanmiguel.com (Resource Connection), for current information on San Miguel events, businesses, organizations, churches and opportunities to volunteer. Topical entry forms and applications are available to fill out online. A history section features stories and pictures from early-day families, the town and area