In the News
Peoples' Self-Help Housing receives $4,000 grant from Bank of the Sierra
Tribune Staff on 03/15/2018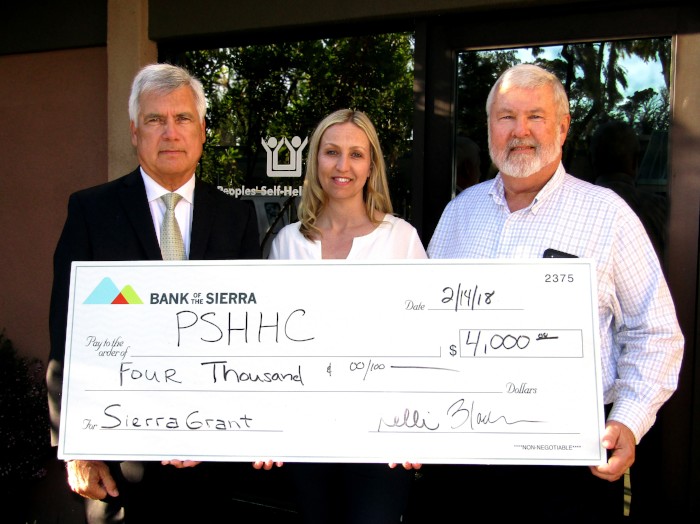 BY TRIBUNE STAFF
San Luis Obispo
Peoples' Self-Help Housing accepted a $4,000 Sierra Grant from Bank of the Sierra recently.
The Sierra Grant will support Peoples' Self-Help Housing's educational programming tutoring, reading, English literacy, career readiness and other enrichment services.
Bank of the Sierra fulfills grant applications quarterly in amounts that average between $1,000 and $5,000.