In the News
Guadalupe City Council approves affordable housing project only open to farmworkers
Kasey Bubnash, Santa Maria Sun on 01/25/2018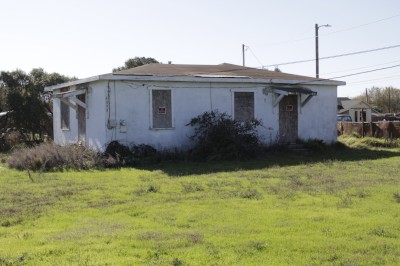 Originally posted on Santa Maria Sun
Low-income farmworkers and their families will soon have another affordable housing option in Guadalupe, where a lack of adequate lodging has long troubled the community at large, especially employees of the farming industry.
The Guadalupe City Council approved a change to an existing development agreement after a public hearing on Jan. 9 with Peoples' Self-Help Housing (PSHH), a nonprofit that works to bring affordable housing to the Central Coast, thus green lighting the organization's proposed 38-unit apartment complex at 4202 11th St.
The Guadalupe Court Multi-Family Housing Project is expected to cost nearly $15 million, according to John Fowler, president and CEO of PSHH. Because a portion of the project will be funded by a $3 million grant awarded to the nonprofit by the U.S. Department of Agriculture (USDA), Fowler said the units will only be available to low-income community members, provided at least one member of the household is an active, retired, or disabled farmworker. The development will not be considered H-2A seasonal farmworker housing.
Not all council or community members at the public hearing agreed that the project should be dedicated solely to farmworkers, but Fowler said it is required in order to receive USDA funding.
"There's a real need for farmworker housing," Fowler said. "I know that Guadalupe is still not seeing itself totally as a farmworker community. But there is still a great need for farmworker housing there."
The project will consist of 37 affordable units, including one-, two-, and three-bedroom apartments, and one manager's unit, according to the Jan. 9 council agenda. It will include a community room and offices for PSHH staff, who will provide free counseling services for all residents. The proposed units will be divided among three two-story buildings that will be 35,446 square feet in total. Guadalupe Court will also feature 83 uncovered parking spaces, 19,877 square feet of common outdoor space, and 200 square feet of private space for each residence.
But Guadalupe and PSHH did have to compromise on some areas of the agreement, Fowler said, which was originally developed and proposed to the City Council by another organization, Cabrillo Economic Development Corporation, in 2014. Cabrillo suddenly backed out following the City Council's approval of the project, and PSHH stepped in to buy the land and proposal. Fowler said he expects to close escrow with Cabrillo before February.
While almost every aspect of PSHH's development agreement has been unchanged from Cabrillo's, some aspects were impossible to comply with, Fowler said, because of the USDA funding.
The original agreement included the implementation of a sidewalk near the proposed units on La Guardia Lane, which would run through private property. Fowler said PSHH wasn't sure every property owner would allow a sidewalk, and the nonprofit couldn't waste time working for approval—the USDA sets a deadline for groundbreaking that, if not met, could result in the loss of funding. The city agreed to provide an exit clause for the nonprofit if it can't build a sidewalk, Fowler said.
The Cabrillo agreement would have also required PSHH to pay a $23,000 property tax annually for 30 years, which, with an escalator of 2 percent each year, would have resulted in about $930,000 total. But because PSHH is a nonprofit and Guadalupe Court is an affordable housing project, it is exempt from property taxes and taxes cannot be included in grant applications, according to the council agenda.
Still, Fowler said Guadalupe needs the money, and PSHH agreed to pay a one-time impact fee of about $515,000, which PSHH funding does allow.
"I'm thrilled that we found a way to do both those transactions," Fowler said. "There's a huge lack of housing all over our state. Guadalupe is not immune to that."
Guadalupe has about a 3 percent vacancy rate, and the average monthly rent is $1,600, according to Guadalupe Mayor Pro Tem Ariston Julian. Those rates have proven difficult for some Guadalupe residents, he said, many of whom make minimum wage as farmworkers. The situation often results in many families living together in a single unit. And while a maximum of 30 percent of an individual's salary should be devoted to housing, Julian said, 50 or 60 percent is the norm in Guadalupe.
"Food becomes secondary to housing," Julian said. "[Guadalupe Court] will allow people working in and around the community to live in the community, and that will help the city because people will stay in town and shop around and help the economy."
Although some community members were concerned with Guadalupe Court's restriction to farmworkers—many residents in the area, farmworkers or not, have experienced major rent increases in the last few months—Julian said the constraints are fairly open ended, requiring only one member of each household to be involved with the farming industry in any way. Even individuals working in packing and shipping will be eligible.
Along with an increased availability of desperately needed affordable housing, Mayor John Lizalde said the impact fee that PSHH agreed to pay will help Guadalupe's struggling economy. Most of those funds, he said, will go toward improvements to city parks, roads, buildings, and equipment.
"It's a positive thing in that part of the city where we haven't had much interest or development," Lizalde said. "PSHH has done projects before in the city that were really positive."