In the News
Viewpoints: To fix SLO's housing crisis, we need all the tools in the toolbox
John Fowler, PSHH President & CEO on 12/10/2017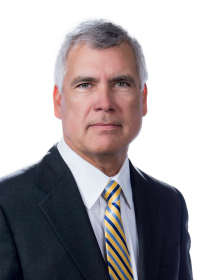 Originally posted on SanLuisObispo.com (The Tribune) on 12/9/17
On Tuesday, the San Luis Obispo County Board of Supervisors will face its most important challenge yet. Our elected leaders will deliberate on the inclusionary housing ordinance and the nexus study recommendations, both of which will determine the future of affordable housing for years to come.
The Board's decision will not be difficult because of divisiveness within the community – the vast majority of stakeholders actually now agree on this issue. I hope that the Board will follow the leadership and recommendation of homebuilders, contractors, employers, business leaders and housing advocates that support this important change.
The Homebuilders Association, Economic Vitality Corporation, Chamber of Commerce, Housing Trust Fund and my own organization, Peoples' Self-Help Housing, have come together to address the housing crisis as a unified front. We all agree that the nexus study, an independent report required every five years to review the real estate market, provides a reasonable analysis and thoughtful solution to address our housing needs. A vote against the inclusionary housing ordinance and nexus study recommendation is a vote against months of the hard work, compromise and collaboration of stakeholders for our County's most vulnerable residents.
So, how did we come to agree on this issue? Simply put, the nexus study's recommendation presents a great solution that will increase the supply of housing for both low- and middle-income families who are underserved by the market. Under the proposal, homes under 1,600 square feet would be exempt from the inclusionary housing fee and a tiered payment system would apply to bigger units. All homes less than 2,250 square feet, the average-sized home in the County, would be charged a smaller fee under this proposed change. As a result, market-rate developers would be incentivized to build smaller, more affordable units, which would create new opportunities for home ownership. Likewise, first-time homebuyers would presumably transition out of the rental market, alleviating some market pressure for renters as well.
We also agree that the tiered fee structure should apply to custom homes, as well. As it stands, the inclusionary housing ordinance only affects projects with two or more units, meaning that custom homes are exempt from such a fee. Why should a luxury 5,000-square-foot mansion be exempt from the fee, while a modest 1,000-square-foot condo is expected to pay? Extending the nexus study recommendation for single-lot custom homes would fix this inequity.
Not only will this proposal provide greater incentives to build the workforce housing units that our county needs, but it will also provide more housing affordable to low-income seniors, veterans, families and people with special needs. In addition, due to recent changes in state housing law, if the county does not provide enough housing for all income levels, the state will allow developers to build housing "by-right" without approvals from local government.
Currently, the county is about 600 units short of meeting the state-mandated Regional Housing Needs Assessment (RHNA) goal. To put this in perspective, the county has only produced 39 very low-income, 60 low-income, and 97 moderate-income units in the last three years. The status quo is not working. We need and must do more.
With inclusionary housing funding, nonprofit builders can leverage this relatively small amount into millions of dollars in federal, state and private investment through a highly competitive process. In fact, we often raise about ten dollars in private financing for every public dollar committed to a project.
The benefits of affordable housing extend far beyond the people that call it home. Affordable housing brings millions of dollars of private equity capital into the community, captures federal and state taxpayer dollars that would otherwise go elsewhere, creates hundreds of good-paying local jobs and provides employers with greater workforce stability. Investment in affordable housing goes a long way and local funding is critical.
During a recent Board discussion regarding affordable housing, Chairman John Peschong recognized that "there is no silver bullet" to fix the housing crisis and each solution is "part of the toolbox that we can utilize to deliver more affordable housing."
I couldn't agree more; we need all the tools in the toolbox to address this problem.
On Tuesday, the Board will decide between business as usual or a new, innovative "tool" with support from a broad coalition of community members and organizations. We hope that our supervisors will make the right choice.