2015 In the News
Bank of America Contributes $10,000 to Peoples' Self-Help Housing for Nonprofit's 45th Anniversary - Noozhawk
Posted on 12/18/2015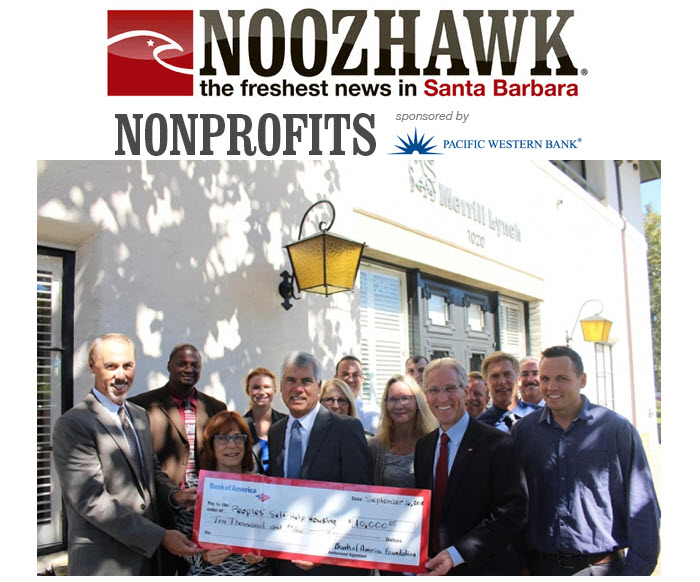 Founded in San Luis Obispo in 1970, PSHH has expanded to Santa Barbara and Ventura counties, with nearly 1,200 self-help homes completed and over 1,600 rental units developed.
PSHH continues to strive to fulfill its mission to provide affordable housing and programs leading to self-sufficiency for low-income families, seniors, veterans and other special needs groups.
"Donations like this have helped Peoples' grow and continue building quality affordable housing for hard working families as the demand for affordable housing has increased throughout the Tri-Counties," said PSHH CEO and President John Fowler.
PSHH kicked off its 45th anniversary year in April with a luncheon at the Madonna Inn in San Luis Obispo and held its 45th Anniversary Gala Dinner and Auction, the Central Coast Taste of Hope, at the Santa Barbara Historical Museum Nov. 13, 2015.
For more, visit http://www.pshhc.org/.
— Angel Pacheco is a publicist representing Peoples' Self-Help Housing.
http://www.noozhawk.com/article/bank_of_america_contributes_10000_to_peoples_self_help_housing_for_nonprofit