2015 In the News
Affordable Housing Opportunities Diminishing for SLO County Residents - SLO Tribune
Posted on 12/18/2015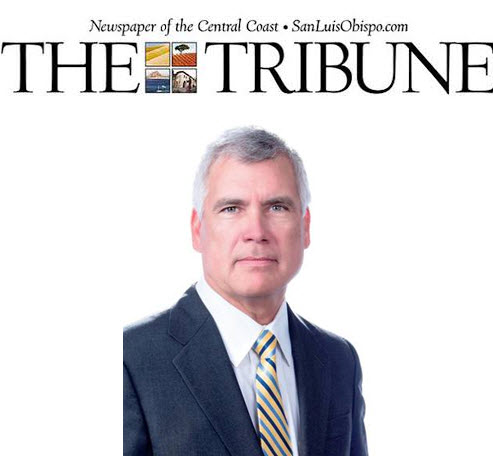 There is a desperate need for affordable housing in SLO County
More than 46 percent of county residents are paying greater than 30 percent of their income in rent, according to the United Way
Supervisors' repeated inaction on the issue is disappointing as rents and home prices continue to rise
BY JOHN FOWLER
The San Luis Obispo County Board of Supervisors' recent decision not to restore fees under the county's Inclusionary Housing Program to its previously approved levels represents a missed opportunity to take action that would in some measure address the growing need of affordable housing in our county.
We could not agree more with the recent Tribune editorial. There is a desperate and again growing need for affordable housing, and we must use all of the tools available in the box to face the challenge. The board's reticence to reasonably increase in-lieu fees over the course of the past eight years represents a series of lost opportunities in the shadow of a growing need. As The Tribune effectively pointed out, the Board of Supervisors missed another opportunity to significantly impact homelessness and affordable housing.
In 2007, in the midst of recession, the San Luis Obispo County Board of Supervisors adopted the Inclusionary Housing Program. Concerned that costs to the developers to implement the program may further depress building activity, the board proposed a five-year phase-in period, in which the requirement to build affordable units or alternatively pay an in-lieu fee would be only 20 percent during the first year of the program and would increase each year until year five, when the program would be fully implemented. However, despite a 48 percent increase in the median home price in the county from 2011 to 2015 (as reported in the staff report prepared for the Nov. 17 board hearing), three members of the board voted to again stay at only 20 percent of the fee level approved originally, so many years ago.
The board's repeated inaction on this issue begs the question: How much longer must those who work here and commute wait for the opportunity to find housing they can afford? United Way has found that more than 46 percent of San Luis Obispo residents are paying greater than 30 percent of their income in rent. This number can only be expected to grow, which means that less of their income can go to other important uses such as toward the basic needs of their household, their children's or own educational pursuits, meeting medical needs, etc.
THE WAITING LIST HAS BALLOONED TO THOUSANDS OF LOCAL FAMILIES OR INDIVIDUALS, AS RENTS AND HOME PRICES CONTINUE TO RISE AROUND US.
John Fowler, CEO, People's Self-Help Housing
As we head into 2016, we at Peoples' Self-Help Housing continue to hear the same stories: a Facebook message from a hardworking mother looking for a safe home, as her family can't afford what's on the market; a phone call from a veteran who bravely served his country but is now living out of a car. We do all we can to find a spot in our affordable housing for those in need, but the waiting list has ballooned to thousands of local families or individuals, as rents and home prices continue to rise around us.
These in-lieu fees represented an opportunity to address an ever-growing crisis, but the board instead pushed the issue off to another year by a 3-2 vote. We just hope it won't be too late.
The Lincoln Institute of Land Policy recently found that with federal and state resources for affordable housing declining, "communities will need to take full advantage of every potential tool." We're fortunate in San Luis Obispo County in that many of the pieces of the affordable housing matrix are in place, but it will require local leadership to implement an effective strategy for creating more housing affordable to those who make up our community. The effect of the latest board decision to not restore the in-lieu fee fund leaves this particular toolbox nearly empty. Local housing finance resources are critical starter fuel to enabling access to additional significant private investment, that not only providing financing and housing, but also engender economic development and job creation, which benefits everyone throughout our community and region. This is a good investment, as the funding recycles locally. For every dollar of local funding provided for affordable housing, it's common for nonprofit developers to leverage from anywhere between 10 to 15 times this amount in other federal and private funding resources.
We must find the courage and a healthy balance between increases of development costs (fees) and taking care of our most needy residents who are affected by economic growth.
JOHN FOWLER IS PRESIDENT AND CHIEF EXECUTIVE OFFICERS OF PEOPLES' SELF-HELP HOUSING.
Read more here: http://www.sanluisobispo.com/opinion/letters-to-the-editor/article50588365.html#storylink=cpy