2015 In the News
Once Site Of Crime Ridden Trailer Park, New Affordable Housing Complex Opens On South Coast - KCLU
Posted on 10/16/2015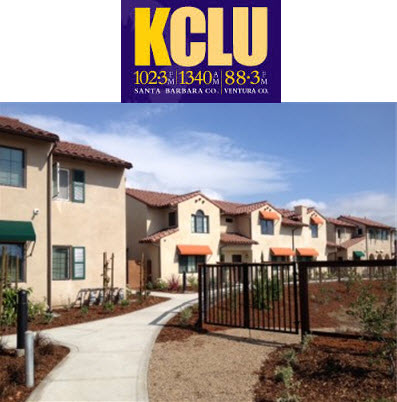 Old site of crime ridden trailer park in Carpinteria new Casas de las Flores affordable housing complex
Posted on Friday, October 16, 2015 7:11am
It was once a dirty, crime infested trailer park on the South Coast.
But, after more than a decade of effort by a non-profit housing group, it's now a gleaming new affordable housing apartment complex.
KCLU's Lance Orozco was on hand as the Santa Barbara County housing development officially opened its doors to its new residents, and the community.