2015 In the News
Peoples' Self-Help Housing Announces Honorary Committee Co-Chairs for 45th Anniversary Gala, Auction - Noozhawk
Posted on 10/06/2015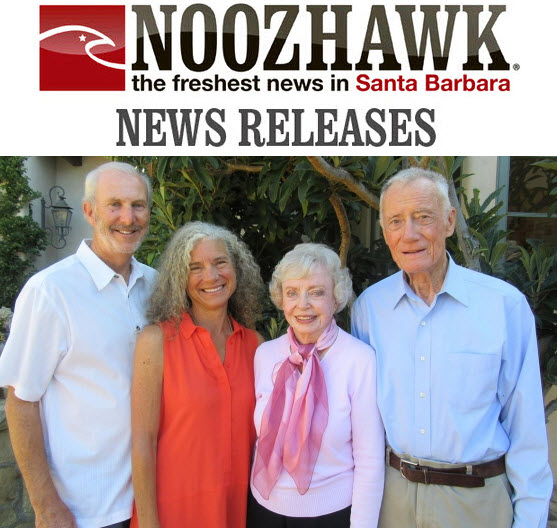 Peoples' Self-Help Housing 45th Anniversary Gala Honorary Committee Co-Chairs: From left, Richard Heimberg and Karen Schloss Heimberg; and Alyce and David Boyd. (PSHH photo)
Peoples' Self-Help Housing is proud to announce the honorary co-chairs for its 45th anniversary gala dinner and auction, the Central Coast Taste of Hope, to be held Nov. 13, 2015.
Husband and wife David and Alyce Boyd and husband and wife Richard Heimberg and Karen Schloss Heimberg will serve as honorary co-chairs for the special event at the Santa Barbara Historical Museum in celebration of PSHH providing affordable housing on the Central Coast for 45 years.
The gala and auction will benefit PSHH's mission to provide affordable housing and programs leading to self-sufficiency for low-income families, seniors and other special needs groups on California's Central Coast.
The full Honorary Committee includes Dennis and Jenny Allen, Rona Barrett, Ed and Sue Birch, Vince Cabalero, Allan Ghitterman and Hon. Susan Rose, Pamela Dillman Haskell, Pete and Gerd Jordano, Bobbi Kroot, George Leis, Pam Maines, Archie McLaren, Natalie Orfalea, Lady Leslie Ridley-Tree, Sister Kathleen Patrice, Katrina Rogers, Gerry and Bobbi Rubin, Anne and Michael Towbes, and Dick Weinberger.
PSHH requests charitable donations of wine, gift certificates and other merchandise for the silent auction that will be held at the 45th anniversary event. Sponsorships and event tickets are available at www.pshhc.org; click on the "Taste of Hope" logo.
Call Rochelle Rose at 805.699.7227 or Monica Scholl at 805.699.7220 or email monicas@pshhc.org for more information or for donation pick up if needed.
Visit pshhc.org for more information about the organization and the upcoming gala.
— Angel Pacheco is a publicist representing Peoples' Self-Help Housing.
http://www.noozhawk.com/article/peoples_self_help_housing_announces_honorary_committee_co_chairs_for_45th_a