2015 In the News
45th Anniversary Gala- Edhat Santa Barbara
Posted on 08/18/2015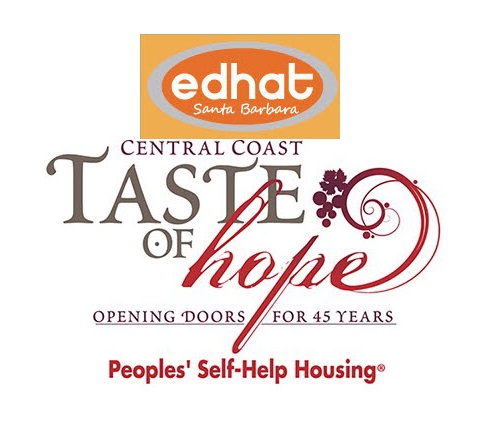 L O C A L E V E N T
Friday November 13, 2015
05:00 PM
SB Historical Museum
Local Businesses Gather to Support, Celebrate Peoples' Self-Help Housing 45th Anniversary
Over 30 Businesses Sponsor Event, to Date, with Sponsorship Opportunities still available; Silent Auction Donations Needed
Having provided affordable housing on the Central Coast since 1970, local nonprofit Peoples' Self- Help Housing will host its 45th Anniversary and Taste of Hope Celebration Friday, Nov. 13 at the Santa Barbara Historical Museum. The evening celebration at the museum's outdoor courtyard will bring together an expected 200 guests, including area employers of all sizes, housing providers, developers, business and government leaders, non-profit leaders, architects, real estate professionals, and financial institution representatives.
With two-bedroom rentals in Santa Barbara fetching some $2,000 a month, PSHH has been working to bring quality, affordable housing to low-income families, seniors, veterans and other special needs groups on the Central Coast. In addition to having developed 44 affordable rental complexes that it continues to operate, PSHH offers residents the chance to build their own homes with the Self-Help Home Builder program as well as its after-school youth education and supportive social services programs.
PSHH is requesting charitable donations of wine, gift certificates and other merchandise for the silent auction that will be held at the 45th Anniversary event. There is also a limited number of opportunities for vintners to provide tastings for the 200 guests expected to attend.
"We've been able to bring these services to our hardworking neighbors in need thanks to the support we've received from our donors and supporters," said John Fowler, President/CEO of Peoples' Self- Help Housing. "But with rental housing costs increasing significantly, it's clear there are many others in need of housing that is affordable. We are respectfully asking community sponsors and businesses to once again support our mission in honor of our 45th Anniversary."
Event sponsorships are also available, ranging from the $500 Bronze Level to $10,000 Ruby Level.
Call Rochelle Rose at 699-7227 or Monica Scholl at (805) 699-7220 or email rocheller@pshhc.org for more information or for donation pick up if needed. Tickets available here.
45th Anniversary Celebration
Friday, Nov. 13, 2015 - 5 - 8:30 pm
Santa Barbara Historical Museum, 136 E. De la Guerra St.