2015 In the News
Peoples' Self Help Housing celebrates 45th anniversary - KSBY
Posted on 04/19/2015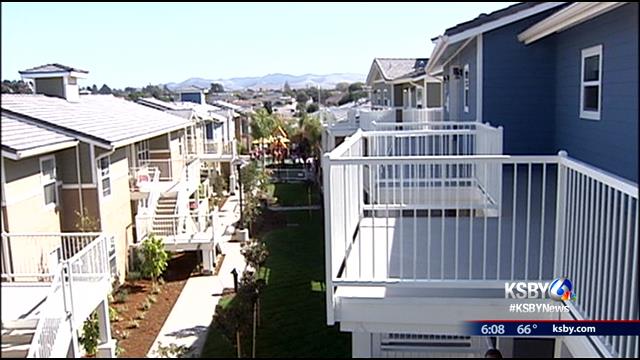 A local organization celebrates a big anniversary this week. 45 years ago, a group of community volunteers started the Peoples' Self Help Housing program.
The founders were concerned about the lack of safe and affordable housing in the area. In the past four-and-a-half decades, the organization has helped build about 1,200 homes and 1,500 apartments in San Luis Obispo, Santa Barbara, and Ventura Counties.
The organization's goal is to provide affordable housing for low-income groups, including farm workers, homeless veterans, and students.
"Because this is affordable to a lower income category, hopefully that means that they'll be able to get into the housing that's really hard to find in our area," Peoples' Self Help Housing CFO Ken Trigueiro said, "and hopefully get their lives stabilized and be able to save some money along the way."
"We don't have to worry about working 40 hours a week just to pay rent." Peoples' Self Help Housing resident Brady Aiello said. "And that way, we can focus on our studies. We can focus on getting through school."
Peoples' Self Help Housing is having an anniversary celebration on Thursday at the Madonna Inn. You can learn more and purchase tickets here.
http://www.ksby.com/story/28843173/peoples-self-help-housing-celebrates-45th-anniversary
Video link: http://www.ksby.com/Clip/11406109/peoples-self-help-housing-turns-45