2015 In the News
Nonprofit of the Week: Peoples' Self-Help Housing - Santa Barbara Edhat
Posted on 04/04/2015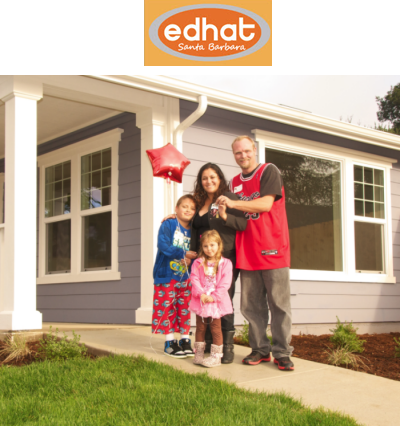 About PSHH
Founded in 1970, PSHH is an award winning non-profit organization that develops affordable housing and community facilities for low-income households and homeownership opportunities for working families and special needs populations, such as seniors, veterans, the disabled, and the formerly homeless. With 1,149 self-help homes completed and 1,578 rental units developed, PSHH is the largest affordable housing developer on the Central Coast, with offices in Santa Barbara and San Luis Obispo.
The Mission of Peoples' Self-Help Housing is to provide affordable housing and programs leading to self-sufficiency for low-income families, seniors, and other special needs groups on California's Central Coast.
PSHH's 45th Anniversary!
Peoples' Self-Help Housing is kicking off its 45th Anniversary year with a Thursday, April 23, luncheon at the Madonna Inn in San Luis Obispo, honoring all those who have helped low-income residents obtain affordable quality housing for more than four decades.
In 1970, a small group of community leaders founded Peoples' in San Luis Obispo because of the lack of safe, affordable housing. It has since expanded to Santa Barbara and Ventura counties, with a total of 1,571 rental units that Peoples' continues to manage. PSHH has also assisted 1,149 low- income Self-Help Home Builders construct their own houses.
Guests of the April 23 Luncheon will be hear resident success stories from a formerly homeless resident now thriving in affordable housing; a Self-Help Home Builder who has been able find success as a small business owner; and a Cal Poly engineering student who throughout his elementary, middle school, and high school education received after-school assistance from Peoples' Youth Education Enhancement Program (YEEP).
For more information on Peoples' Self-Help Housing, visit www.pshhc.org, email info@pshhc.org or phone (805) 781- 3088.
http://www.edhat.com/site/tidbit.cfm?nid=150635&utm_medium=twitter&utm_source=twitterfeed