2015 In the News
Anna Corbett Hired as Senior Portfolio Manager for PSSH's Duncan Group - Noozhawk
Posted on 01/30/2015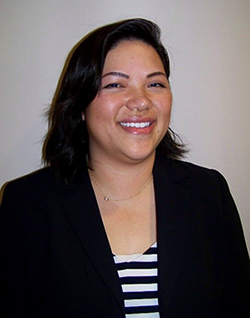 Anna Corbett has been hired as senior portfolio manager at The Duncan Group, the mission-based property management affiliate of Peoples' Self-Help Housing.
Corbett will manage more than 15 affordable housing properties as well as two single-room occupancy hotels located throughout Santa Barbara and Ventura counties.
Previously, Corbett was area director of property operations for Mercy Housing in Seattle, Wash., and portfolio manager for Coast Real Estate Services in Everett, Wash. She worked for the Housing Authority of the City of Seattle as a senior property manager for seven years.
She has more than 14 years of experience in the nonprofit and for-profit property management industry.
Corbett has earned several professional certifications, including tax credit compliance specialist, certified public housing manager and certified occupancy specialist.
She has volunteered for the Leukemia & Lymphoma Society and Catholic Community Services in Portland, Ore. A resident of Lompoc, her hobbies are reading and hiking.
"We are very pleased to have Anna Corbett join our team," said John Fowler, president/CEO of Peoples' Self-Help Housing. "She brings a great deal of knowledge and experience, as well as passion for our mission of providing affordable housing."
— Angel Pacheco is a publicist representing Peoples' Self-Help Housing.
http://www.noozhawk.com/article/anna_corbett_hired_as_senior_portfolio_manager_for_psshs_duncan_group