Blog
Change A Life Foundation Returns Smile to Senior
Posted on 02/05/2018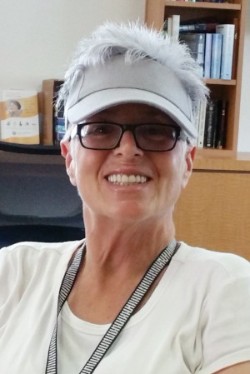 The choice between paying rent, addressing the spiraling costs of medical and dental treatment and buying nutritious food is too often the painful choice facing seniors on fixed incomes. That pain was physically manifested for 64-year-old Maria Mynatt, a 6-year resident at a Peoples' Self-Help Housing (PSHH) apartment in Arroyo Grande, CA. After Maria's teeth started to deteriorate, as a result of taking necessary medications, the ensuing pain, which led to compromised nutrition and weight loss, gave grave cause for concern for PSHH social workers who sought a compassionate and financially viable solution.
The dental treatment to fix the problem would have cost over $4,000, far beyond Maria's limited income, but thanks to a Change a Life Foundation grant, the expense of dentures was fully covered allowing Maria to return to healthy life enjoyed with a new-found smile.
In order to receive the funds for this critical need, a PSHH social worker identified Maria as a "seriously at-risk resident". The long relationship enjoyed with the Change A Life Foundation allowed Maria and nine additional grateful PSHH senior residents to benefit from a generous gift in 2017.
Change a Life Foundation, a Southern California-based nonprofit, provides funding through partner nonprofits to assist individuals and families that have experienced injury, illness or other catastrophic life event and are suffering financial hardship. Last year, Change a Life Foundation provided over $42,000 in support to PSHH senior residents for dental, hearing, vision and other serious medical needs.