2017
Cancelled: Holiday Toy Parade Rolling into Downtown Santa Barbara on Dec. 13
Posted on 11/27/2017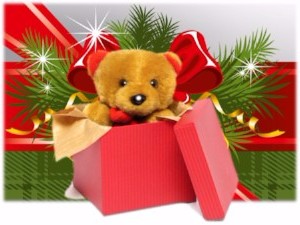 Due to the Thomas Fire and resulting poor air quality, the 2017 Holiday Toy Parade festivities have been cancelled. Contributions will still go toward purchasing holiday gifts for children in PSHH properties in Santa Barbara and Goleta. To bring joy to a child's holiday, please give generously now.
PSHH encourages the community to make donations towards gifts for children

Santa Barbara, Calif., Nov. 27, 2017 – Peoples' Self-Help Housing (PSHH) is excited to announce the return of its Holiday Toy Parade down State Street on Wednesday, December 13, at 10 am.

Formerly known as Stuff the Bus, this year's Holiday Toy Parade includes MTD's new Holiday Electric Shuttle stopping at various donation sites throughout downtown Santa Barbara. PSHH board, staff and supporters, along with elected officials, will ride along helping to collect funds raised at local businesses. The money collected will be used to purchase clothing and toys for children living at PSHH properties in Santa Barbara and Goleta.

Monetary donations are currently being accepted at select Santa Barbara area businesses and online at pshhc.org/giving.

"Buying presents for children during the holidays isn't always a financial reality for many families in our community," said John Fowler, President & CEO of Peoples' Self-Help Housing. "We greatly appreciate any and all donations, and we know our residents do as well. The holiday season is a time for hope and joy, and having a present to unwrap not only lifts a child's spirits, but their parents' as well."

The 2017 Holiday Toy Parade is proudly sponsored by Santa Barbara MTD, Community West Bank, Nick & Kathy Tompkins, Streator Pipe & Supply, Montecito Bank & Trust, Boone Graphics, Moen, Ayers Repairs, MarBorg Industries, McCarty Electric, Santa Barbara Police Department, Hotel Santa Barbara, Starbucks, Marshalls, LF Santa Barbara, Early California Antiques, Robert Andrew Fowler Landscape Architect and Carl Schneider CSA Architects. The festive parade will begin at 10 am on December 13 at Community West Bank, 1501 State Street, and then travel down State Street making stops at donation sites including Starbucks (1235 State St.), Marshalls (900 State St.), and Hotel Santa Barbara (533 State St.), before making its final stop at PSHH's Milagro de Ladera Apartments (322 Ladera Street).

For more information about the Holiday Toy Parade, including donation sites and sponsorship opportunities, visit pshhc.org

About PSHH

The mission of Peoples' Self-Help Housing (PSHH) is to build homes and provide services to strengthen communities and change lives. Founded in 1970, PSHH is an award-winning, nonprofit organization that develops affordable housing and community facilities for low-income households and homeownership opportunities for working families and special needs populations, such as seniors, veterans, those living with disabilities, and the formerly homeless. With nearly 1,200 self-help homes completed and over 1,700 rental units developed, PSHH is the largest affordable housing developer on the Central Coast, with offices in San Luis Obispo and Santa Barbara. For more information on Peoples' Self-Help Housing, visit www.pshhc.org, email communications@pshhc.org or phone (805) 781-3088.