2017
Peoples' Self-Help Housing Announces Cindy Magliari as New Assistant Controller
Posted on 06/05/2017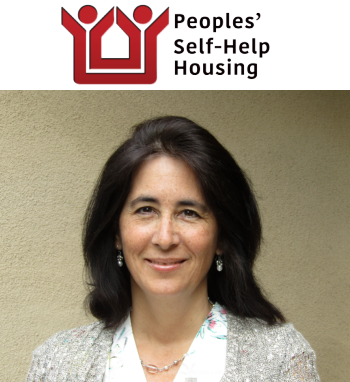 San Luis Obispo, Calif., June 5, 2017— Peoples' Self-Help Housing is pleased to welcome Cindy Magliari as new Assistant Controller of the fiscal department.
Cindy has lived and worked in the San Luis Obispo area for more than 30 years and comes to PSHH with more than 20 years of experience in the local community banking industry, as an Assistant Controller, Controller, and CFO.
"We're thrilled to have someone of Cindy's caliber join our fiscal department," said Griffin Moore, PSHH Controller. "She has a reputation of being highly organized, a creative problem solver, and a dependable team player."
Magliari served as the Vice President and Assistant Controller at Coast National Bank for eight years. Prior to that, she was the Assistant Vice President and Senior Accountant at Commerce Bank for seven years. Most recently, she served as an Executive Vice President and CFO at Founders Bank. She received a Graduate School of Banking Certificate in 1992.
About PSHH:
Founded in 1970, PSHH is an award winning non-profit organization that develops affordable housing and community facilities for low-income households and homeownership opportunities for working families and special needs populations, such as seniors, veterans, the disabled, and the formerly homeless. With nearly 1,200 self-help homes completed and nearly 1,800 rental units developed, PSHH is the largest affordable housing developer on the Central Coast, with offices in San Luis Obispo and Santa Barbara. For more information on Peoples' Self-Help Housing, visit www.pshhc.org, email communications@pshhc.org or phone (805) 781-3088.