2017
American Dream realized through Sweat Equity 11 Families Receive Keys to New Homes through Peoples' Self-Help Housing Owner Builder Program
Posted on 02/25/2017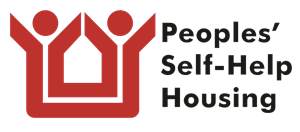 Atascadero, Calif., February 25, 2017– Eleven families who personally picked up hammer and nails with the goal of building their dream homes over a year ago will receive the keys to their freshly completed houses from Peoples' Self-Help Housing (PSHH) at a Feb. 24 ceremony.
The families built the homes under the supervision of Peoples' Self-Help Housing's (PSHH) Home Ownership Program and will celebrate the major milestone alongside PSHH President & CEO John Fowler, Atascadero Mayor Tom O'Malley and other guests at noon on Friday, Feb. 24 in the new neighborhood located at 6940 Atascadero Ave, Atascadero. The key presentation will be followed by a meet-and-greet with the new homeowners and tours of the homes.
As part of PSHH's owner-builder program, these low-income families qualified for this development and learned the necessary financial and construction skills to achieve this American Dream. The three- and four-bedroom, single-story homes range from 1,510 to 1,570 square feet and feature two baths and two-car garages. The homes are outfitted with energy-efficient components and exceed current energy efficiency requirements by more than 15 percent.
Over the past year, the self-help builder families worked together to perform 70 percent of the construction labor to complete the 11 houses. This included forming the foundations, framing, roofing, siding, interior finish and landscaping. Contractors performed some of the specialty work, including plumbing, heating, air conditioning, electrical, drywall and stucco.
The owner-builder labor ("sweat equity") reduced the cost of the homes and eliminated the requirement for a down payment. USDA provided the construction and mortgage loans.
MEDIA ADVISORY- FOR DAY-OF COVERAGE
WHAT: Eleven owner-builder families will receive the keys to the homes they helped build as part of Peoples' Self-Help Home Ownership program.
WHO: Eleven owner-builder families and their friends; PSHH President & CEO John Fowler; PSHH Board Chair Charlie Fruit; Atascadero Mayor Tom O'Malley; 5th District Supervisor Debbie Arnold; Representatives from the offices of Congressman Salud Carbajal, State Senator William Monning, and Assemblymember Jordan Cunningham; PSHH staff and invited guests.
WHEN: Friday, Feb. 24, 2017 at noon – 1 p.m. [BEST PHOTO OPP: 12:15 – 12:45 for program and when families will be receiving their keys and entering their new homes.]
WHERE: 6940 Atascadero Ave, Atascadero, CA 93422
About PSHH
Founded in 1970, PSHH is an award winning non-profit organization that develops affordable housing and community facilities for low-income households and homeownership opportunities for working families and special needs populations, such as seniors, veterans, the disabled, and the formerly homeless. With nearly 1,200 self-help homes completed and over 1,700 rental units developed, PSHH is the largest affordable housing developer on the Central Coast, with offices in San Luis Obispo and Santa Barbara. For more information on Peoples' Self-Help Housing, visit www.pshhc.org, email communications@pshhc.org or phone (805) 781-3088.