2016
The Duncan Group Welcomes New Board Member Carl Steinberg
Posted on 12/07/2016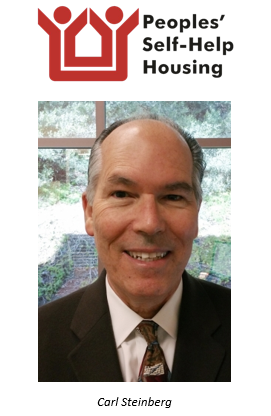 Santa Barbara, Calif., December 7, 2016 – Carl Steinberg has been appointed as a new board member to The Duncan Group (TDG), the affiliate property management nonprofit for Peoples' Self-Help Housing (PSHH) developed rental properties. Steinberg's real estate experience and passion for the well-being of the community is a significant asset to TDG.
Steinberg has been a professional real estate developer for many years and is currently Vice President of Community Development at ETCO Homes, a commercial and home property developer based in Beverly Hills. He previously associated with Williams Homes in Santa Clarita and Bermant Homes in Santa Barbara.
Steinberg has also contributed to various local nonprofit efforts, more recently volunteering for the Jewish Federation of Greater Santa Barbara. He was Project Manager for the Mental Health Association in Santa Barbara County's Garden Street Housing Project.
Steinberg has a great deal of expertise in developing feasibility analysis, entitlement, planning, construction and engineering, as well as affordable and market rate housing financing -- all incredibly valuable qualifications for any business with quality asset and property management operations.
"It's clear that Carl is passionate about helping nonprofits achieve their goals and developing safe, affordable rental housing," said TDG President John Fowler. "This feels like a great fit and we're thrilled Carl is willing to share his expertise with us."
Steinberg resides with his wife in Ventura.
About PSHH
Founded in 1970, PSHH is an award winning non-profit organization that develops affordable housing and community facilities for low-income households and homeownership opportunities for working families and special needs populations, such as seniors, veterans, the disabled, and the formerly homeless. With nearly 1,200 self-help homes completed and almost 1,700 rental units developed, PSHH is the largest affordable housing developer on the Central Coast, with offices in San Luis Obispo and Santa Barbara. For more information on Peoples' Self-Help Housing, visit www.pshhc.org, email communications@pshhc.org or phone (805) 781-3088.