2016
Lompoc Homebuyer Assistance Program Offers 30-year Deferred Loans Up to $50,000
Posted on 08/18/2016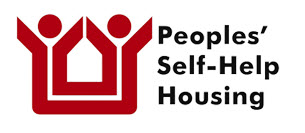 News Release SurfMedia Communications: Angel Pacheco/Chris Davis 805-687-3322
Lompoc, Calif. August 16, 2016 – The City of Lompoc, in collaboration with the Housing Trust Fund of Santa Barbara County and Peoples' Self-Help Housing, is offering 30-year deferred payment loans up to $50,000 to assist qualified first-time homebuyers in purchasing an entry-level home in Lompoc.
Those interested in the pilot City of Lompoc Homebuyer Assistance Program are invited to a workshop from 6:30-7:30 p.m. on Tuesday, August 30 in the Council Chambers at City Hall, 100 Civic Center Plaza. The workshop will go over the program, homebuyer qualifications, eligible homes, how to apply for the deferred payment loan and contact information for participating first mortgage lenders.
No payments are required on the loans until the home is sold, refinanced, no longer occupied by the owner, or in 30 years, whichever occurs first. Interest will accrue at 3 percent. Funding is currently available for 20 loans.
"This is an amazing opportunity for low-income households to get a leg up as they search for a great place to raise families," said John Fowler, Peoples' Self-Help Housing President and CEO. "We're proud to team with the City of Lompoc and the Housing Trust Fund of Santa Barbara County to bring this program to hard working families in our community."
The program provides loans to eligible workforce borrowers up to 16.5 percent of the home acquisition price or a maximum loan of $50,000. Loan funds can be used for down payment and other home acquisition costs. Borrowers are also eligible for a closing cost grant up to $3,500 from the City of Lompoc.
Eligible borrowers must not have owned a residence in the past three years, must be U.S. citizens or permanent resident aliens, live or work within Santa Barbara County and have a combined household income that does not exceed 80 percent of Area Median Income, adjusted for household size.
Funding for the program has been provided by the City of Lompoc. The Housing Trust Fund and Peoples' Self-Help Housing Corporation, which have operated successful homebuyer assistance programs in North County, are jointly managing the program for the City of Lompoc. The program removes financial barriers to the dream of homeownership by lowering home acquisition and carrying costs so that qualified working households can purchase a home that is affordable and that strengthens the family, the neighborhood and community.
For more information about the City of Lompoc Homebuyer Assistance Program please contact Anna Vela-Villicana, Peoples' Self-Help Housing at (805) 540-2446 or via email at annav@pshhc.org. You may also contact Jennifer McGovern, Housing Trust Fund, at (805) 685-1949 or via email at j.mcgovern@sbhousingtrust.org.
Additional information about the program is available online at www.pshhc.org
About PSHH
Founded in 1970, PSHH is an award winning non-profit organization that develops affordable housing and community facilities for low-income households and homeownership opportunities for working families and special needs populations, such as seniors, veterans, the disabled, and the formerly homeless. With nearly 1,200 self-help homes completed and almost 1,700 rental units developed, PSHH is the largest affordable housing developer on the Central Coast, with offices in San Luis Obispo and Santa Barbara. For more information on Peoples' Self-Help Housing, visit www.pshhc.org, email communications@pshhc.org or phone (805) 781-3088.
About the Housing Trust Fund
The Housing Trust Fund of Santa Barbara County is a nonprofit countywide financing agency whose mission is to raise financial resources to expand workforce and affordable housing opportunities for the workers and residents of Santa Barbara County. HTF works to bridge the gap between the cost of housing and what people can afford. HTF directly funds affordable housing rental and homeownership opportunities that enhance the quality of our neighborhoods and that preserve the long-term affordability of the housing for future generations of workers and residents. For more information about the Housing Trust Fund, visit www.sbhousingtrust.org, email j.mcgovern@sbhousingtrust.org or phone (805) 685-1949.
###