2016
Peoples' Self-Help Housing to Break Ground on Creston Garden Apartments Renovation May 3
Posted on 04/18/2016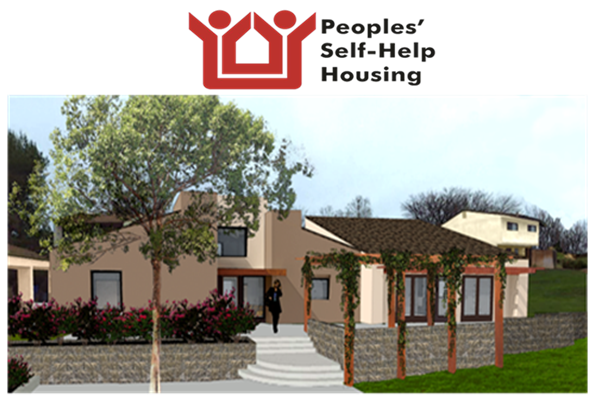 Creston Garden Apartments
Paso Robles, Calif. April 18, 2016 – Join Peoples' Self-Help Housing on Tuesday, May 3, in celebration of breaking ground for a complete rehabilitation of Creston Garden Apartments, a 60-unit affordable housing complex that was in danger of becoming market-rate housing. Construction is expected to be completed in 2017.
Originally funded through th3 Paso Robles earthquake contributed to foundation damage. PSHH entered escrow in 2014 and assumed ownership on April 13, 2016 to preserve, acquire and rehabilitate the affordable apartment complex, which will be managed by PSHH's nonprofit affiliate The Duncan Group.
"Thousands of hardworking families are in need of affordable housing on the Central Coast, and losing Creston Garden to market-rate housing would have been a tragedy in our eyes," said John Fowler, PSHH President & CEO. "This also represented a great opportunity to make sure Creston Garden is a safe place for everyone who calls it home."
The rehabilitation will include foundation repairs and levelling to alleviate sagging. An overhaul to the drainage system will address water run off challenges that have been impacting multiple structures. All walkways will be replaced to bring them up to accessibility code, and several housing units will be adapted to comply with ADA standards. The property's community building, including community space, management offices and a youth learning center will also be remodeled. Each building will be modernized/upgraded with new roofing, and all residential units will receive new appliances, cabinetry, flooring and fixtures.
PSHH will host a groundbreaking celebration on site 11:30 a.m.-1 p.m. on Tuesday, May 3 at 1255 Creston Road in Paso Robles. The free event is open to the public and will feature a ceremony followed by tours of the property and a light lunch. RSVP requested by April 29, please contact (805) 540-2441 or admin@pshhc.org.
Invited officials include Gideon Anders of the National Housing Law Project; Frank Mecham, San Luis Obispo County First District Supervisor; Steve Martin, Paso Robles Mayor; Office of Congresswoman Lois Capps; Office of Assembly Member Katcho Achadjian; Office of State Senator Bill Monning; USDA Representatives and more.
Funding agencies include USDA Rural Development, JP Morgan Chase Bank and Enterprise Community Investment. Development partners include Keith Hall Architect, North Coast Engineering and Robert Andrew Fowler Landscape Architecture.
About PSHH
Founded in 1970, PSHH is an award winning non-profit organization that develops affordable housing and community facilities for low-income households and homeownership opportunities for working families and special needs populations, such as seniors, veterans, the disabled, and the formerly homeless. With nearly 1,200 self-help homes completed and nearly 1,700 rental units developed, PSHH is the largest affordable housing developer on the Central Coast, with offices in San Luis Obispo and Santa Barbara. For more information on Peoples' Self-Help Housing, visit www.pshhc.org, phone (805) 781-3088.