2015
Eric Blacker Appointed Project Manager at Peoples' Self-Help Housing
Posted on 08/27/2015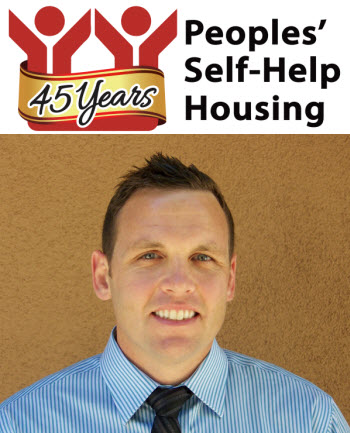 Central Coast, Aug. 27, 2015 – Peoples' Self-Help Housing (PSHH) has appointed Eric Blacker as Project Manager in its Multi-Family Housing Development Department, announced John Fowler, President/CEO of PSHH, a nonprofit affordable housing and services provider headquartered in San Luis Obispo.
Blacker previously worked as a real estate development analyst at The Hampstead Companies in San Diego and as an administrative assistant at Marview Holdings in Del Mar. He holds a B.S. degree in Business-Administration-Finance from San Diego State University. A San Luis Obispo resident, he enjoys running, hiking, surfing and other outdoor activities on the Central Coast.
About PSHH
Founded in 1970, PSHH is an award winning non-profit organization that develops affordable housing and community facilities for low-income households and homeownership opportunities for working families and special needs populations, such as seniors, veterans, the disabled, and the formerly homeless. With nearly 1,200 self-help homes completed and over 1,500 rental units developed, PSHH is the largest affordable housing developer on the Central Coast, with offices in Santa Barbara and San Luis Obispo. For more information on Peoples' Self-Help Housing, visit www.pshhc.org, email info@pshhc.org or phone (805) 781-3088.