2015
"Housing and Economic Vitality" submitted to Economic Vitality Corporation in SLO
John Fowler on 08/11/2015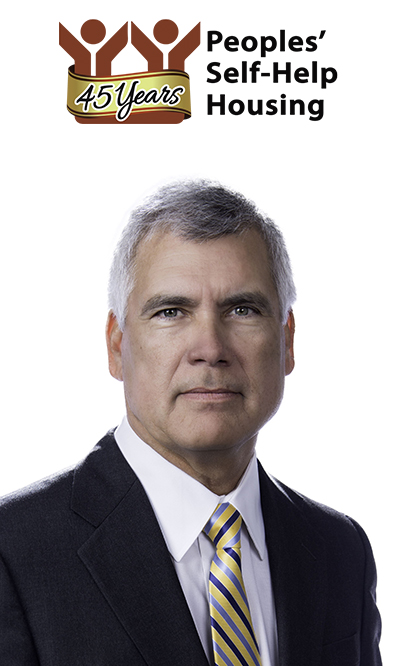 Managed economic growth and economic vitality are crucial to local communities, as well as to local, state and federal governments. This growth ideally provides a sound business environment for well-paying jobs, a solid tax base for government leaders to effectively plan for community development and growth, as well as promoting the long-term sustainability of communities' capital assets and infrastructure. Collaboration, cooperation and identification of areas of mutual concern and interest are of great value in achieving common goals and objectives, and work most effectively when all interested parties are involved in the dialogue, conversation and outcomes with respect to public policy development, including private, public and non-profit partnerships.
Housing is clearly an area where this intersection is most pronounced. Housing is more than shelter for residents of our communities: it is an economic driver of local communities and, when aggregated, our state and nation. For homeowners, housing represents an investment with potential for creation of wealth; for renters a place that they can reasonably afford to live while providing labor and contributing to the local community in many different ways; for businesses leaders adequate housing is necessary to insure that the local economy can attract and retain qualified staff and confidently grow their businesses. In terms of government, housing reflects an imprint and reflection of vision of thoughtful community planning and development, while meeting the needs of its residents and community as a whole.
One need look no further than the most recent "great recession" to understand this importance and impact. The economy was greatly affected by the foreclosure crisis that affected home values, construction activity, financial markets and many other areas of local, state, national and, in some cases, international economies. But how and why does this matter to us? It matters for the fact that the housing sector has always been a principal driver and determinant of economic growth.
As the economy bounced back after having been hobbled during the recession the housing sector provided impetus. In 2013 when this recovery was manifest, San Luis Obispo County was leading the state in the percentage of new multi-family and single-family building permits, with a 92 percent increase from post-recession figures, according to Beacon Economic's Central Coast Economic Forecast. This effectuated job creation, financial market activity, business opportunity and the public sector's ability to provide community resources and services. Although the report qualified that these figures grew from very low prior levels, that economic growth was nonetheless projected to continue into the foreseeable future-- a clear sign of resuscitation, as this has proven to be the case to date.
Non-profit housing developer's role-- organizations such as our own, Peoples' Self Help Housing, were at the front of the curve at this time. In the City of Arroyo Grande, PSHHC was constructing the 36-unit Courtland Street Apartments, an $11 million project that was financed with public and private resources. Regionally, throughout the tri-counties, Peoples' was undertaking concurrent construction activities. For example, a similar $17 million, 34-unit new multi-family housing development in the City of Carpinteria, in Santa Barbara County, the Dahlia Court II Apartments was also under construction and completed at roughly the same time as Courtland Street Apartments.
Between these two projects alone, no fewer than 100 firms were involved in the planning and development process, including professional services such as architects, engineers, finance and real estate professionals, construction trade groups, as well as, both directly and indirectly, local businesses who provide goods and services to these groups throughout the process. Of these 100 firms, over 90% are local and/or regional, operating principally within San Luis Obispo County or the Central Coast as a region. Although thoughtful economic development is always of benefit to local communities, whatever the resources may be brought to bear in getting there, organizations such as our own build trust and confidence in local relationships, which in and of itself has inherent community value.
In terms of housing, however, these two projects are also reflective of a strong system of collaboration and cooperation among the public, private and non-profit sectors that is so important in producing common goals and objectives related to community planning and development: these projects will provide quality affordable housing opportunities for local residents and workers for many decades into the future. The price of purchasing and/or renting a home in our area is on the rise and becoming more difficult, which is a well-known fact. This means the need for affordable housing opportunities to provide adequate inventory for a growing sector of workers in the local economy will continue.
The Economic Forecast Report indicated that with regard to job growth in the aftermath of the recession, of a total of 11,200 jobs that were lost during the recession, 11,400 were added back. However, of this latter figure, 40% of these new jobs represented workers earning greater than $40,000 per year in income, while 60% (6,840 jobs), reflected workers earning less than $40,000 annually. In all probability, given local real estate prices, these jobs are representative of renter households which provide the labor force for local businesses and services. Tourism and an ever-burgeoning wine sector contribute significantly to local economic recovery, success and growth, among other sectors.
High-capacity non-profit developers such as Peoples' Self Help Housing work diligently with public and private partners alike to build affordable housing opportunities throughout San Luis Obispo County and the central coast region more generally; however, the task is becoming more challenging as there has been a loss of resources in recent years. Federal budget cuts for affordable housing programs continue annually; moreover, the loss of key state resources such as redevelopment agency tax-increment financing for local governments, and state affordable housing funds enabled by the public initiative process through resources such as Proposition 46 and others have now sunset and not been replaced with like resources.
Two legislative items being considered by the state legislature offer some promise passed and enabled:
AB 1335 and AB 35, recently introduced by State Assembly Speaker Toni Atkins.
These bills would create a diversified set of housing development funding for affordable homes; help businesses attract and retain the talent that fuels California's economy; reduce homelessness, resulting in significant savings to taxpayers and reducing strain on our health and criminal justice systems, generate an estimated 29,000 jobs for every $500 million investment in affordable homes; and deploy these dollars in California communities through a successful private/public partnership model.
Specifically, AB 35, which recently passed the State Assembly and is on its way to the Senate, would expand the state's Low-Income Housing Tax Credit by $300 million annually. Expansion of the state tax credit will have two positive effects: Developers will not only have access to more funding for building developments where the rents remain affordable, but they will also be able to leverage additional federal funds (a total of $600 million annually).
AB 1335 would create an ongoing, predictable source of funding (one of up to a dozen or more that affordable developers must cobble together for each development) to fund the state housing trust fund. For every $500 million generated 29,000 well-paying jobs would be created. While these resources would be helpful in moving forward many projects that currently, for lack or dearth of available resources, are "shovel-ready," they don't address ever greater and growing community needs, such as the need for workforce housing opportunities.
Craig Minus of the Towbes Group recently articulated this concern in the Pacific Coast Business Times when discussing the need for Workforce Housing- defined as households earning 120-200% of area median income: "We can't forget about our workforce households, many of which add to the civic and economic stability of our region. Some households have the resources to afford housing in the marketplace. For others, our community offers subsidized solutions to make housing available. The workforce households are often caught in the middle—not able to afford market-rate housing and ineligible for housing subsidy programs." He added that it takes a commitment to work creatively through partnerships to identify solutions to this challenges. I am proud to say that our organization has been at the forefront of identifying conceivable solutions that address this challenge, and will continue to do so.
Although San Francisco might appear to be an exceptional housing market in the context of our own area, a recent article in the San Francisco Chronicle indicated that with the school year imminently ready to begin, the school district has been unable to hire 51 teachers that it needs in order to minimally operate its educational system, the sole reason being that potential qualified applicants are no longer able to afford to live in the city resulting from high housing costs. As home prices and rents continue to rise in the shadow of an improving economy, this scenario may be exacerbated and affect other housing market areas and communities as well.
As noted at the outset, it takes collaboration, cooperation and effective private, non-profit and public partnerships to engender and manage a solid business environment, promotion of economic development and managed growth as well as addressing community needs across-the-board that will in turn effect the long-term viability and sustainability of our communities and extended regions. Housing serves a role in this process whose importance to this should not be understated. Shelter in whatever form is a basic need that we all share. It is and will remain the bedrock of our local, state and national economic landscape.