2011
January 2011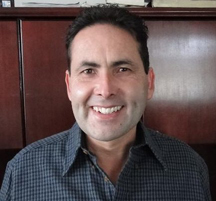 Media Contact: Rochelle Rose, Fund Development Director, (805) 699-7227 or
Annette Montoya, Corporate Communications Manager, (805) 781-3088 x
January, 2011
Flores Elected to Peoples' Self-Help Housing Board of Directors
Jose FloresJose Flores of Lompoc has been elected to the board of directors of Peoples' Self-Help Housing, it was announced by president Carolyn Johnson.
Flores is a general contractor and the owner of Flores and Sons Construction. Previously, Flores worked as the first program director at People Helping People, a Solvang-based non profit organization. He attended Allan Hancock College and is a former Kiwanis member. He is active in the Lompoc Foursquare Church and is active in many civic events. He and his wife Magdalena have three children and one grandchild.
Founded in 1970, Peoples' Self-Help Housing is an award winning non-profit organization that develops affordable housing and community facilities for low-income households and homeownership opportunities for working families and special needs populations, such as seniors, the disabled, and the formerly homeless. With over 1,150 homes completed and over 1,400 rental units developed and now managed by Peoples' Self-Help Housing, PSHH is the premiere affordable housing developer on the Central Coast, with offices in Santa Barbara and San Luis Obispo. Peoples' celebrated its 40th Anniversary this year.
For more information on Peoples' Self-Help Housing call Annette Montoya at (805) 781-3088 x or visit www.pshhc.org.
###