2009
March 2009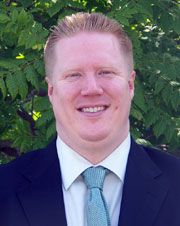 Media Contact: Rochelle Rose, Fund Development Director, (805) 962-5152 x227 rocheller@pshhc.org or
Annette Montoya, Corporate Communications Manager, (805) 781-3088 x annettem@pshhc.org
March, 2009
Peoples' Self-Help Housing Hosts Free Foreclosure Prevention Seminar
on March 11, 2009 in Carpinteria
Peoples' Self-Help Housing Corporation (PSHH) invites the public to attend a free foreclosure prevention workshop on Wednesday, March 11th at 6:30 p.m. in the Community Building at Dahlia Court Apartments, at 1300 Dahlia Court in Carpinteria. The workshop will be conducted in Spanish and English simultaneously.
The workshop is open to Santa Barbara and Ventura area homeowners who wish to learn more about the foreclosure process and what other options may be available besides foreclosure to resolve their current situation. Participants will learn strategies to preserve homeownership and avoid foreclosure. Workshop attendees needing further assistance will be able to set up appointments with bi-lingual PSHH housing counselors.
Brian Kerrigan
Brian Kerrigan
Workshops are facilitated by Brian Kerrigan, Housing Counselor for Peoples' Self-Help Housing (PSHH). A graduate of the University of Massachusetts-Amherst, Kerrigan holds a degree in business administration/finance and most recently worked as a loan officer for Chase Bank.
The next Foreclosure Prevention Workshop is scheduled for May 20th in Santa Maria. First Time Homebuyer Workshops are also offered periodically to provide prospective homebuyers with the information they need to make a wise purchase and loan decisions.
PSHH is a non-profit organization whose purpose is to provide affordable housing and programs leading to self-sufficiency for low-income families, seniors, and other special needs groups on California's Central Coast. Since its establishment in 1970, PSHH has assisted over 1,000 individuals or families build their own self-help home.
To reserve your space call People's at (805) 781-3088. For a complete schedule of First Time Home Buyers Seminars or Home Foreclosure Prevention Seminars in Central Coast communities, visit www.pshhc.org.
This seminar is sponsored by Bank of America, Rabobank and Peoples' Self-Help Housing.