Summary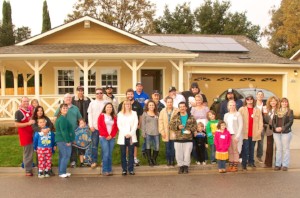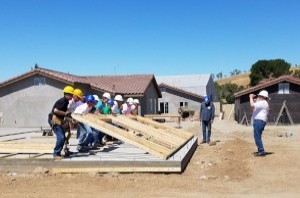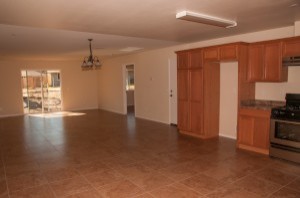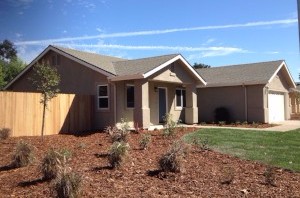 PSHH was established in 1970 as a community based non-profit corporation to provide assistance to lower and moderate-income families willing and able to participate in a self-help building program. It is one of approximately 50 similar organizations across the United States.  Administrative and operating funds are provided through Self-Help Technical Assistance Grants from the United States Department of Agriculture - Rural Housing, California State Self-Help Housing Program, foundations, and private lenders. The data charts below reflect successfully completed self-help homes, homes currently in construction, and the number of homes planned/proposed.
How Does Self-Help "sweat equity" Work?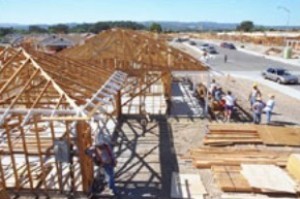 The homes are constructed by individuals as owner-builders under PSHH's supervision, utilizing the mutual self-help method of construction. Most of the work is done on weekends. The families, usually in groups of ten, assist one another, each contributing an average of 1800+ hours of labor through the building process. As a result of the labor exchanged, a substantial cost savings is realized as well as a strong sense of pride in ownership and community spirit. 
Mission Gardens in San Miguel
Started in 2018, the new Mission Gardens community in San Miguel is PSHH's latest self-help home ownership development. The third group of owner-builders started building in late September and the fourth group started going through the loan packaging process in October. Read more about this project.
Owner Builder Highlight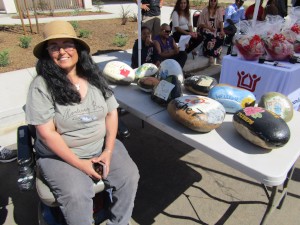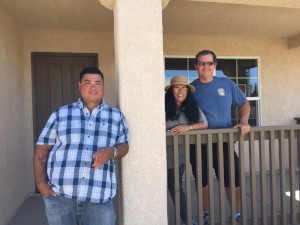 Homeownership dream runs in the family! Annette Huggard built a self-help home through PSHH about twenty years ago in Paso Robles. All ten families who then worked together in her group still live in the homes they built! Now Annette has another reason to be proud. Her brother Ben Sanchez recently received the keys to his new owner-builder home through PSHH in San Miguel.
To commemorate the joyous occasion of passing on the "family tradition" and to honor Ben's hard work, as well as the accomplishment of all eight self-help families, Annette created garden rocks for each household in Ben's group as a housewarming gift!