Upcoming New Construction and Rehabilitation Projects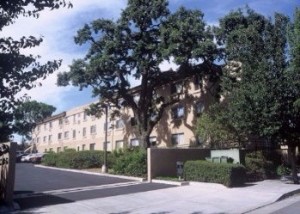 Los Robles Terrace in Paso Robles (40 units) was originally constructed in 1991 utilizing the United States Department of Housing and Urban Development Section 202 Program. This senior apartment development will benefit from extensive site, interior and exterior rehabilitation and property improvements, including energy efficiency upgrades, new paint throughout, new appliances, additional office space and expansion of the resident's community building.  
---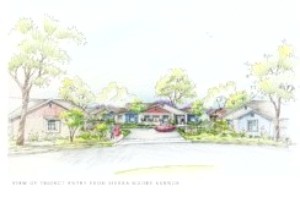 Sierra Madre Cottages encompasses new construction of 40 permanently affordable senior apartments, on a 2.53- acre site located at the corner of Sierra Madre Avenue and South East Avenue in the City of Santa Maria. The project architect is Luker and Rea Architects, Inc.
The building design incorporates individual cottages consisting of 10 residential buildings with 4 units each, and includes 36 one-bedroom and 4 two-bedroom units. Fifty-three on-site parking spaces will be provided for residents. A 2,860 square foot community center will give residents access to a multi-purpose room, kitchen, offices, restrooms, laundry room, and storage.  
Public improvements include construction of new sidewalks, curbs and gutters along Sierra Madre Avenue in addition to frontage landscaping.
---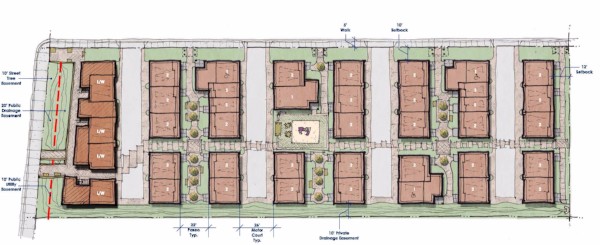 Workforce Housing on Broad Street in San Luis Obispo (40 units)
This 1.36-acre development is located on Broad Street near Industrial Way. The project is under design by RRM Design Group with construction expected to start in early 2018. Current designs reflect 36 town home style units and 4 live-work units facing Broad Street.
With the support of local employers, this project will provide permanently affordable town homes to working families in San Luis Obispo. Town Homes will be reserved for employees of participating employers.