Mission Gardens Key Ceremony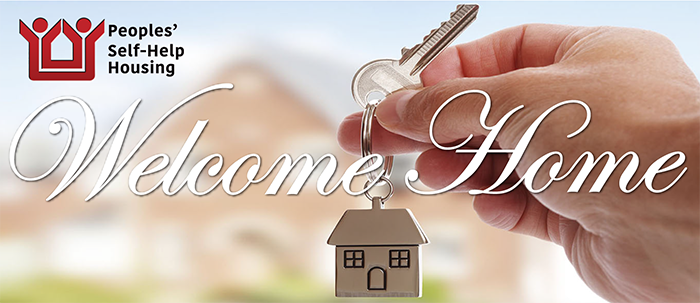 March 8, 2019 - San Miguel
Peoples' Self-Help Housing will welcome home the first homeowners of the new Mission Gardens neighborhood in San Miguel with a special key ceremony. The 10 owner-builder households will be celebrated with gift baskets and keys to their recently completed houses. Each household contributed approximately 2,000 hours of "sweat equity" labor in building one another's houses and participated in nearly all of the construction with exception of highly specialized work that is contracted to licensed professionals. PSHH acts as a supervisor guiding and supporting the group of families through the construction process. Also through their "sweat equity", each household reduces their costs by 20-25% and fulfills their down payment.
During the process, PSHH helps owner-builders learn about loan qualification and financing as well as providing support and counseling after the completion of their house. Construction and mortgage funding is provided through the Rural Housing Service of the U.S. Department of Agriculture. This is the first of four groups participating in the 39-home Mission Gardens development.
Read more about PSHH's nearly 50-year-old Self-Help Home Ownership program.
Subscribe to receive future event e-vites from PSHH.