Hillside Church Site Community Outreach Meeting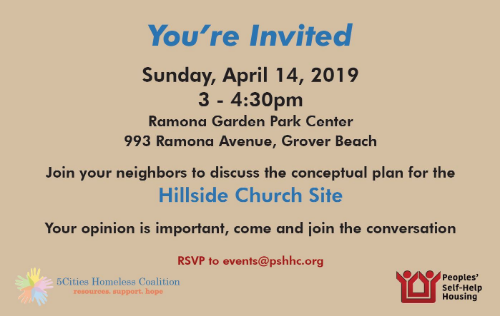 Please join us at the Ramona Garden Park Center from 3 - 4:30 p.m. on April 14, 2019 for a community outreach meeting to discuss the concept for the Hillside Church site development. All members of the community are welcome to attend and take part in the discussion. 
Please RSVP to events@pshhc.org.