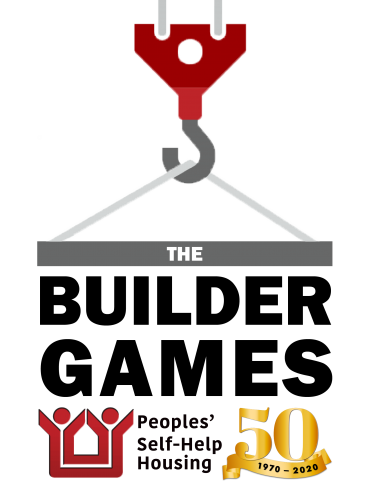 LET THE GAMES BEGIN!
May 9, 2020  |  3-7 PM  |  Avila Beach Golf Resort
During our 50th anniversary year, join Peoples' Self-Help Housing for the inaugural Builder Games!
Combining community, philanthropy, and some friendly competition, The Builder Games will bring together teams to put their "Builder" skills to the test. While enjoying food, drinks, and entertainment in the California sunshine, spectators will be able to cheer and jeer on their favorite teams as they attempt, against the clock and while impeded by fun challenges, to build playhouses for children.
Funds raised benefit the programs and services of PSHH.
THANK YOU TO OUR SPONSORS
Morro Bay Cabinets        CalPortland Construction