Senior Management
Sheryl Flores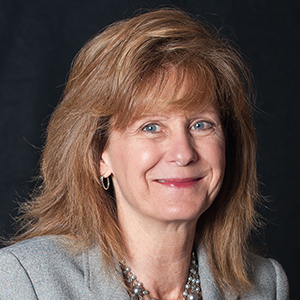 Ms. Flores is PSHHC Vice President Home Ownership. Her responsibilities include land search and acquisition, processing zone changes of tentative and final subdivision maps, working with engineers, architects and jurisdiction staff to obtain permits for site work and buildings, home and site construction, procurement of project funding and funding for the low-income Home Buyers participating in the mutual self-help home building process. The Home Ownership department also provides Home Buyer Education and Counseling and packages affordable housing loans.
Previously, Flores was a commercial loan officer at Commerce Bank in San Luis Obispo and vice president at Central Coast Production Credit Association. In Costa Rica, as a volunteer, she helped start a library in a rural village.
She holds a B.S. degree in agricultural management from Cal Poly State University, San Luis Obispo and is a graduate of the San Luis Obispo Chamber of Commerce's Leadership Program, and serves on the board of the Central Coast Home Builder's Association, and the Housing Trust Fund of Santa Barbara County and the San Luis Obispo County Workforce Housing Coalition.