Senior Management
Kenneth Trigueiro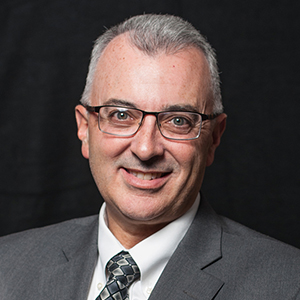 Executive Vice President Ken Trigueiro has been with Peoples' Self-Help Housing since 2005 with past responsibilities over rental housing acquisitions, development, financing and construction. He also serves on the board of PSHH affiliate Peoples' Opportunity Fund, a Community Development Financing Institution, certified by the U.S. Treasury.
Previously, he worked in project development management at the Housing Authority of the City of Paso Robles and in residential real estate lending at Bank of America. He also served as treasurer at Franklin Templeton Bank & Trust Company.
Prior to those roles, he was responsible for construction and financing of affordable and for-market rate multi-family rental housing projects in Silicon Valley, and for commercial and agricultural property management as the Vice President and Chief Financial Officer of Cilker Orchards, a family-owned real estate developer with holdings in Northern and Central California.
Trigueiro holds a MBA in financing and banking from Golden Gate University of San Francisco and a degree in agricultural business management from Cal Poly State University, San Luis Obispo.