FAQs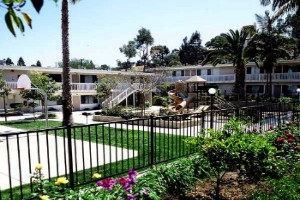 For questions about Self-Help Home Ownership, please click here. Para Español, pulse aquí.
What is Peoples' Self-Help Housing?

Peoples' Self-Help Housing is a non-profit organization that empowers people by providing affordable housing and community services for individuals and families.

Who is served? Who benefits?

Our residents and their children generally are the working poor, single parent head of household, farm workers, elderly on a fixed income, persons with disabilities, veterans, formerly homeless, mentally ill, and those with other special needs.

How does a positive residential environment affect the family & community?

A stable home and community environment improves the lives of each and every member of a family and community by giving hope, building self-esteem, creating security, opening the doors to other opportunities, improving work performance and grades, and increasing school attendance.

How is Peoples' Self-Help Housing funded?

We are funded through a variety of ways including individual and corporate donations, special events, and grants from community and corporate foundations such as Fannie Mae, Wells Fargo, Washington Mutual, the Santa Barbara, Hutton and Weingart Foundations. In addition, we apply for community, city, state, federal, and other grants.

Do you get government support?

Yes, we compete for many government grants such as those provided by the Department of Agriculture, the Department of Housing and Urban Development (HUD), and even the National Endowment for the Arts (NEA), which funded the dance program at our Ladera housing facility.

How do you locate properties?

Many times we are contacted directly by property owners who wish to benefit their community. There are often tax benefits for property owners who sell real estate to PSHH. We also work with real estate brokers and get referrals from other agencies and individuals.

How can I volunteer?

Our volunteers are critical for the work we do and they have a myriad of duties. Volunteers assist with our Youth Education Enhancement Programs (YEEP), work at special events, and become tutors and mentors for our younger residents. They teach classes in literacy, computer skills, and art. Volunteers chaperone field trips, make visits to home-bound elderly, provide general clerical support, and help to raise funds.

Are you considered a national organization?

No. Peoples' Self-Help Housing is a community based non-profit that serves California's Central Coast. Our programs have been a model for other local and national organizations.

What is sweat equity home ownership?

Those wishing to purchase a home assist in the home's construction, helping to reduce the overall cost. This is called sweat equity. Programs of this sort provide a tremendous amount of pride and satisfaction for the new home-owners since they literally assist in making their own home ownership dreams come true.

For questions about Self-Help Home Ownership, please click here. Para Español, pulse aquí.

How do you work with other community organizations?

PSHH collaborates with many other service-based organizations. Many programs at our housing facilities are provided by local agencies. For the most part, other community organizations refer people in need of low cost housing to us. We accept referrals from Veteran's Administration, homeless assistance programs and shelters, and other social service agencies.

Does PSHH accept donated goods?

There are always items that our residents need—"move in" necessities such as furniture, sheets and linens, and cleaning supplies. We can also use art and school supplies, including computers. Ideally, we prefer cash donations to purchase these items, but new donated goods are always welcome as well.