A Message From John Fowler, President & CEO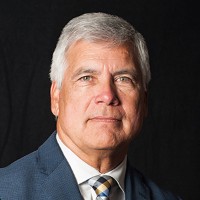 At PSHH, achieving success means to constantly search for and find new and creative solutions to address the ever-growing need for more affordable housing and supportive services.
While I know our Board and staff will continue to make meaningful progress through creativity, optimism and a fearless approach to address challenges, I personally pledge to:
• Work tirelessly and unashamedly to advocate for the most vulnerable in our community, by being the voice for those who have no voice and continue to search for ways to break the cycle of poverty
• Further elevate our After School Programs not only to increase youth tenant graduation rates from high school but also college enrollment
• Continue to provide and expand our supportive services to our residents, which means delivering on our commitments to our residents, you and the community
• Increase and deepen our collaborative relationships with other non-profits, services providers and strategic partners
• Find new ways to build on opportunities that empower our residents
• Continue to share proven solutions. As affordable housing experts, we are humbled to act as conveners of what is working and encourage others to do the same in their community
• Continue to invest in strategic staff positions, hire talent from within and diversify our employee workforce, with the goal to carry out our mission in support of our tenant populations and elevating their self-sufficiency
• Being committed to social justice, inclusion and diversity
Thank you for your continued support and belief in us, as together we seek to achieve even more in our pursuit to change the world
Peoples' Self-Help Housing is a national award-winning non-profit organization that creates affordable housing and self-sufficiency programs on California's Central Coast -- San Luis Obispo, Santa Barbara, and Ventura Counties.
In 1970 in San Luis Obispo, California, a small group including Jeanette Duncan, former Executive Director, and local community leaders were concerned about the lack of affordable housing available to low-income and special needs households. The group learned of a federally sponsored program available to nonprofit sponsors to finance the construction of owner built, low-income housing.  The group incorporated to form Peoples' Self-Help Housing. Since then, the organization has built nearly 1,200 "sweat equity" homes and over 1,700 affordable rental units.