Year End Appeal: Build a Home for the Holidays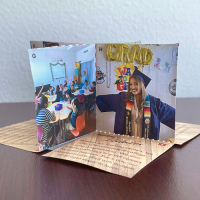 WE'RE BUILDING MORE THAN HOUSING!
Behind the Scenes: Season's Greetings
Thank you to Peter Schlosser & the amazing team at Cal Poly's Graphic Communication Dept. for their support of PSHH. Take a look!
2020-21 Annual Impact Report
Take a look at our 2020-21 Impact Report, a compilation of the top stories and moments from this past year!
A Conversation with KCLU
CEO & President Ken Trigueiro was featured on KCLU's podcast, discussing  Santa Barbara County housing. Listen now!
Apply Today: Guadalupe Court
We are accepting applications for 1, 2, and 3 bedroom apartments at Guadalupe Court. Learn more & apply!
Making
an Impact
Thank you to Mechanics Bank for their generous gift in support of our Community Independence Initiative!