Welcome to Peoples' Self-Help Housing
Our mission is to provide affordable housing and programs leading to self-sufficiency for low-income families, seniors, and other special needs groups on California's Central Coast.
Federal Tax ID # 95-2750154
Jardin de las Rosas Lease-Up Update:
Construction of Jardin de las Rosas (JDLR) in Santa Barbara is scheduled for completion in October of this year. JDLR will provide 40 affordable rentals near downtown Santa Barbara consisting of 1, 2, and 3 bedroom units.
The pre-application deadline is April 14th - ALL mailed pre-apps must be post-dated April 14th!
A lottery drawing will take place on Wednesday, April 26th at Casas de las Flores in Carpinteria to determine the placement of each application on the initial waiting list for tenancy (determining the order in which applications will be processed off the waiting list). Pre-apps received after the April 14 deadline will be added to the waiting list in chronological order of date received, after the lease up is completed.
If you are visiting our office to drop off a pre-application for JDLR, please leave your documents in the receiving box. Your pre-app will be date stamped on the day it is received. Please do not ring the bell as management staff is currently out of the office.
For any questions about the property or your pre-application, please contact Gabriel Cardenas at 805-440-0208 or jdlr@pshhc.org.
Good luck and thank you for your interest in the property!
Spotlight On - College Club
So inspiring to see current and past PSHH College Club participants receive lessons in diligence and team work from the self-help owner builder families in Atascadero as part of National NeighborWorks Week!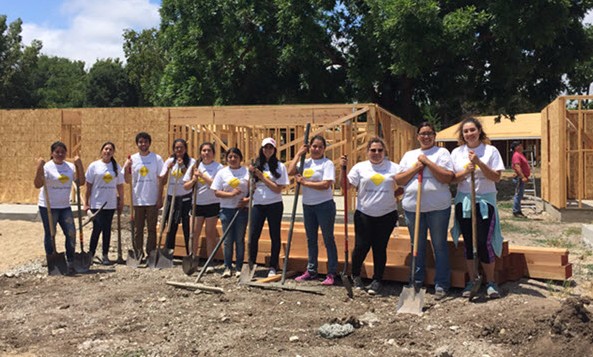 Peoples' Self-Help Housing in the News: