Welcome to Peoples' Self-Help Housing
The Mission of Peoples' Self-Help Housing is to provide affordable housing and programs leading to self-sufficiency for low-income families, seniors, and other special needs groups on California's Central Coast.
Federal Tax ID # 95-2750154
Spotlight On:
USDA Rural development has financed 50,000 rural homes during the past 50 years! PSHH is proud to be a partner with USDA. Shown here: USDA's Ron Tackett presents a congratulatory plaque to Peoples' Vice President of Home Ownership Sheryl Flores.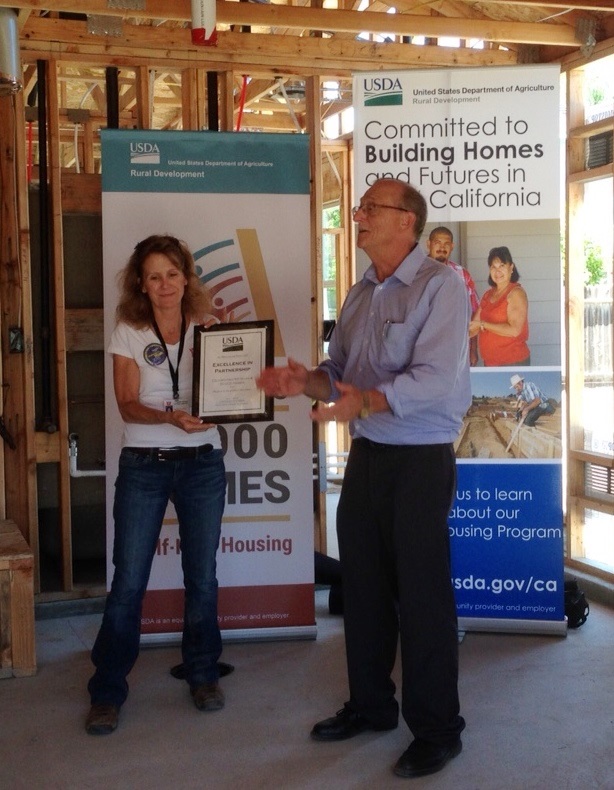 Peoples' in the News: