Welcome to Peoples' Self-Help Housing
The Mission of Peoples' Self-Help Housing is to provide affordable housing and programs leading to self-sufficiency for low-income families, seniors, and other special needs groups on California's Central Coast.
Federal Tax ID # 95-2750154
Spotlight On:
Raising the first walls between rain storms at the Atascadero Triangle Self-Help Homes. If you have framing experience consider volunteering to help build these homes. Call (805) 540-2465 for more information about volunteering.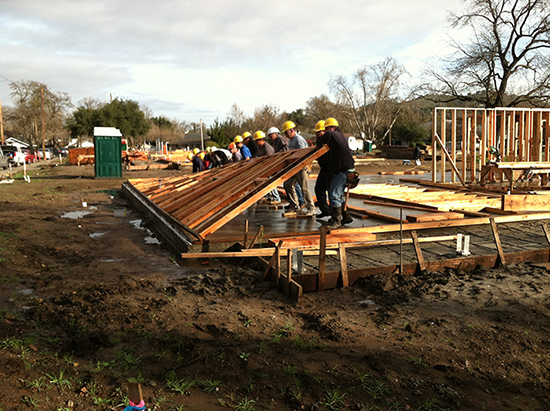 Peoples' in the News: