Welcome to Peoples' Self-Help Housing
The Mission of Peoples' Self-Help Housing is to provide affordable housing and programs leading to self-sufficiency for low-income families, seniors, and other special needs groups on California's Central Coast.
Federal Tax ID # 95-2750154
Spotlight On: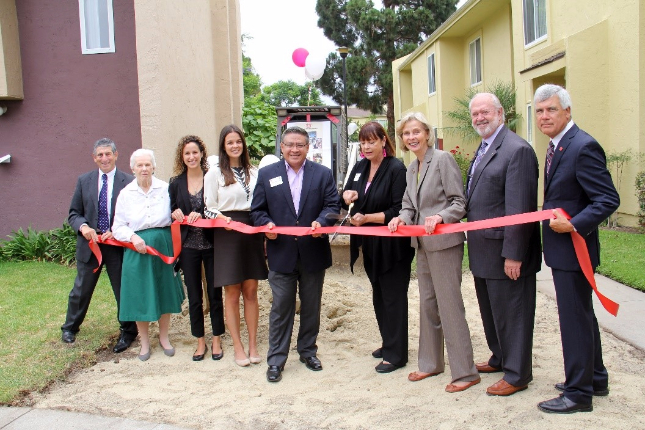 Local elected officials and honored guests cut the ribbon Wednesday at the groundbreaking for Peoples' Self-Help Housing's $18 million renovation project at the Villa la Esperanza Apartments. From left, PSHH Board Member Vito Gioiello; Sherie Bratt of Goleta Presbyterian Church and the original Goleta Valley Housing Committee; District Representative Liora Goodman, Office of State Senator Hannah Beth Jackson; District Supervisor Assistant Hilary Campbell, Office of Santa Barbara County 2nd District Supervisor Janet Wolf; Santa Barbara County 1st District Supervisor Salud Carbajal; City of Goleta Mayor Paula Perotte; U.S. Congress member Lois Capps; , City of Goleta Councilman Michael Bennett; and PSHH President/CEO John Fowler.
Peoples' in the News: